FlyingSpaghettiMonster WebGL Tentacle
Play this Tentacle Space Shooter Game and than Comment in Game Page when you play, FlyingSpaghettiMonster not a idle just fast loading 4MB https://investus.itch.io/flyingspaghettimonsterwebgl (this is not yet the shield version, tba) * Sounds and Music Themes is special Mix WebGL !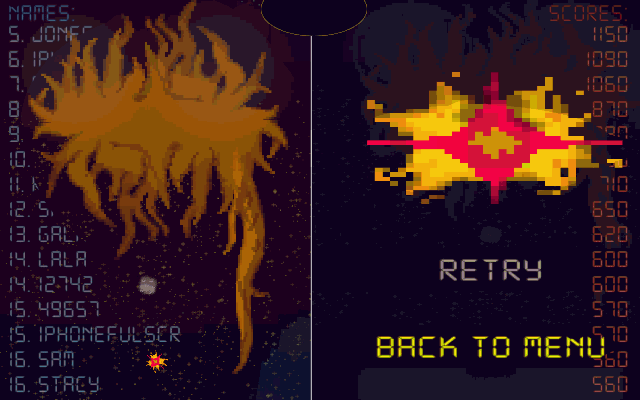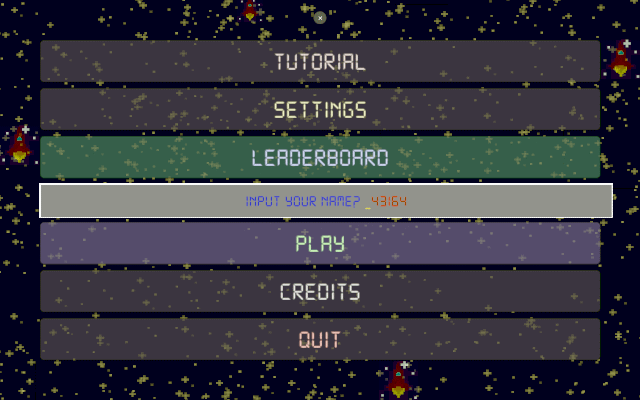 SpaceShip Shooter Game, FlyingSpaghettiMonster Tentacle Touch Mobile,
- Apx. 4MB Loading in your browser (Webgl : chrome,ie,mozilla,safari]
- Sounds and Music Themes is special Mix for FullScreen Unity Webgl
- Leaderboards can be saved, for your scores enter name and challange playing.
- WebGL game has separate Leaderboard now, but 1st enter Name on start in YELLOW. (hit Enter or Done. in iPhone aA:zoom/in/out!)- WebGL can quit so it goes back to page, javascript history.back()
- a A zoom about 85% can be set on some iphone to view full screen, hide Toolbar
- ScoreSpaceJam has this free Windows Game with Leaderboard + comments and likes goto https://itch.io/jam/scorejam20/rate/1664409
- Touch you can swipe left right and up to fire from space ship
- Rotation Screen Direction for Menus updated for mobile view in webgl
- 1. Please enter first: input your name in YELLOW first menu field also in iphone, webgl size up the screen. RandomNr if you go Menu Leaderboard without Name!
COMMENTS motivation welcome, that Builds Unity Teams for Games and WebGL.
Comments
Log in with itch.io to leave a comment.
Hey this is a really nice and simple game! Also nice music, did you make it yourself?
By Team of 5, and play again like to know can you top the score add player name in game to see Leaderboard. Rotate if needed, in som device also Aa 80% - 100% size or zoom to normal, 5MB try?
Hey I love the theme !
The retro style is really cool!
First I thought the controls bugged, but then I realized that it's retro controls lol.

It's really nicely made with really well graphics!
The sounds everything in retro style is quite neat!

I think some color in the sky wouldn't hurt, but overall really impressive!

I'm so glad someone finally had the balls to tell the truth about the tentacle monster in space and that asteroids are made out of bananas!

Nice game!

(btw. my score did not save, I typed my name and got a score of over 1900 but it did not save it, when I played it online)
it takes a while to save from diff devices refreshed to ensure fast communication cached for online could prss the corners to play on mouse touchscreen, reload cached replay could help.
(intern has try catch timeout but no await threads in webgl in unity webgl)
-first round lost the next round i typed name again hit enter, in round 2 scores was in leaderboard.
Oh ok I checked again and it updated the score.
But it didn't save my name lol. I'm just a number now lol.
Feature add: 25 Player Save Leaderboards, please try it, post a comment hopefully works fast, now.
And for you and others to know it has 25 player store, that can be scrolled bz pressing and in scrollbar.